Halcyon Cafe
A downloadable Podcast Zine
"The dream is already fading, and although you can no longer see the sign, you know the name of this cafe. Its name forming in your mind's eye. [...] A word for days that are happy and peaceful and idyllic. Its name is... the Halcyon Cafe."
Halcyon Cafe is a podcast about visual novel development.

It includes...
Guest interviews with different visual novel developers
Visual novel highlights
Tool tips to help you create game assets
Info on creating your own visual novels
And a radio drama about a mysterious cafe that seemingly appears and disappears at whim
Created by Katy133, a visual novel developer who has made several VNs, including Dear Devere, Eight Sweets, [redacted] Life, The Heart of Tales, and Three Guys That Paint.

You can support the ongoing project that is Halcyon Cafe through Patreon and Ko-fi. There are reward tiers for people who support the podcast, including early access to episodes.
Additional Links (Click to expand)
Listen to the Episodes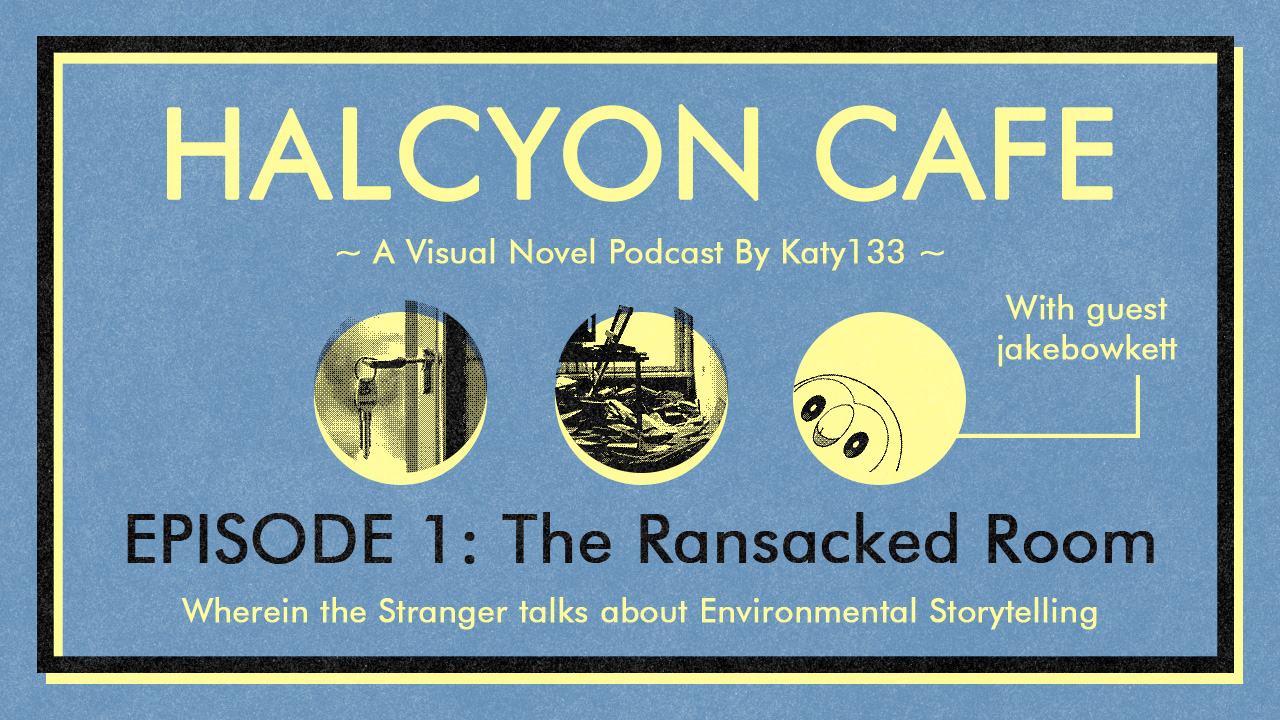 Episode 1: The Ransacked Room
Today, we'll be talking about environmental storytelling, and how important background art is for visual novels. I'll also be interviewing environmental artist Jake Bowkett. (Air date: 19th June 2020)
Episode 2: ?
(Coming in the future)
Download Transcripts
Download the episodes' transcripts as a stylish zine (digital magazine) below.
Download
Click download now to get access to the following files:
Halcyon Cafe Podcast Transcript - Episode 1.pdf
24 MB